A UNIQUE SPA WITHIN AN OLD BARN
Mas Falgarona's barn has been renovated recently to turn it into a unique spa. The building maintains its exterior appearance, but its interior is modern and comfortable. An ideal space to relax and enjoy the peace and quiet of the Empordà.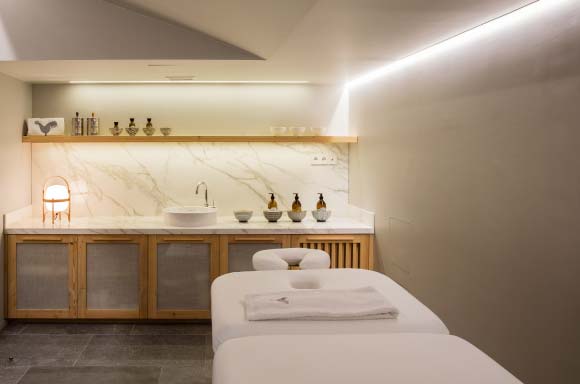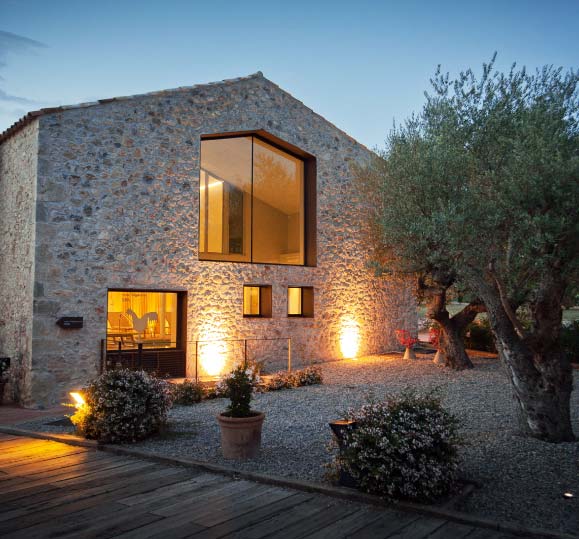 THERE'S MAGIC IN THE AIR
The unique building and the materials used offer our guests the chance to enjoy the quiet in an atmosphere of well-being surrounded by modern comfort.
On the ground floor, from the large pool with hydrojets guests can enjoy the beautiful view of the landscape.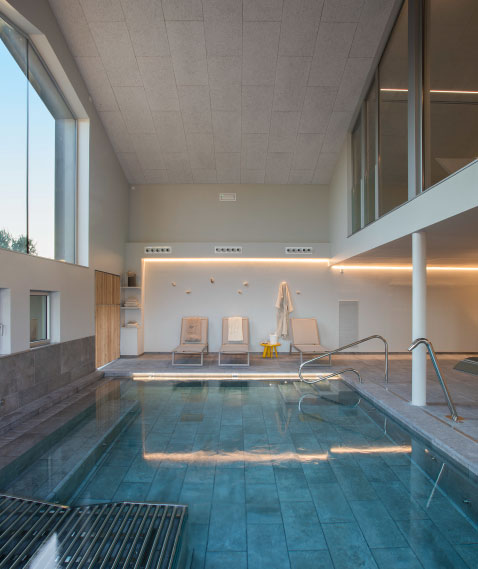 RELAX AND ENJOY THE VIEW
It also has a Finnish sauna and space to stretch and relax. On the spa's top floor guests can admire the magnificent view from the relaxation rooms and two treatment cabins.
The renovation is the work of the architect Joana Argerich, and the decoration was commissioned to Júlia Brunet's interior studio.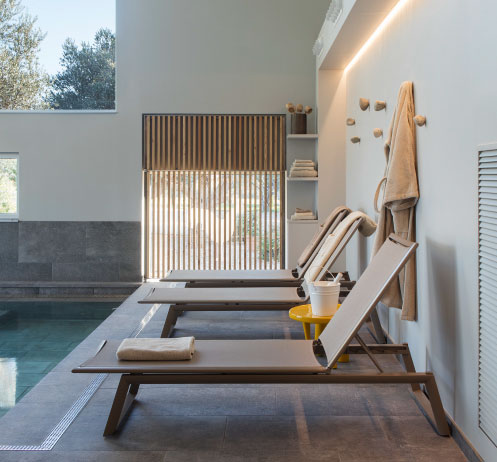 Sign up for our Newsletter to receive news alerts and special offers.